Domaine de Lafage
The wines of Lafage
The EXCUSE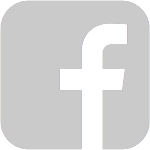 This is a must have wine with a malicious taste. It will adapt to any situation. This wine is to be shared with friends and will be best suited with appetizers or even during a good meal.
With a deep garnet color and shine, this wine offers notes of cooked fruits and black cherries. On the palate it has a nice fullness but still leaves room for silky tannins. We also find a fine balance between structure and delicacy.
PAIRING THE WINE WITH THE FOOD
It fits with a meal made of either Pot au feu, cooked and cold meat or red meat without seasoning.
TESTING THE WINE AT ITS BEST
Serve at room temperature or serve between 15 ° C and 18 ° C. It can be kept as long as 5 years
THE GRAPE VARIETIES AND THE BLEND
Côt


Around 20 years
Clay and Limestone
The harvest period is very spread out. From early September to mid-October.
THE PROCESS OF FERMENTATION
Each grape variety is harvested and made into wine separately. A cold maceration time is applied before the alcoholic fermentation. Fermentation begins spontaneously because of the native yeasts. The extractions are carried out by a light reassembly during the first days. The wine macerates for about ten days after alcoholic fermentation.
MATURING
8 months in a concrete tank