Domaine de Lafage
Nos produits issus de la ferme
The plum liquor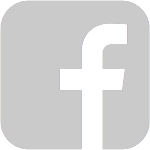 The bottles sold have a 50 cl capicity.
The liquor is made with the plums of the vineyard.
The orchard, located between the vineyards, the meadows and the vegetable garden. It's planted in this way to make the landscape even more beautiful but also to perpetuate the system of mixed farming.
The plum trees, which are decades old, have a real place on the farm. The plum trees do not undergo any treatment except for the biodynamic preparations and the enrichment of the soil with the compost provided by our cows.
Plums are considered ripe, ready to be eaten only when they fall from the tree. They are collected by hand at the end of August. These are then transported in barrels. The high concentration of sugar usually results in a rapid fermentation of the fruit.
It is only after the fermentation and a four-month maceration that the plums are brought to the mobile crusher to be distilled.
The magic of the distillation ends and the liquor is bottled and sold in our shop.