Domaine de Lafage
The wines of Lafage
Tradition 2014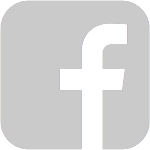 Located in the heart of the white Quercy, the land offers clay-limestone soil ideal to make the best of the grape varieties for this cuvée. This 2014 Tradition with an incredible personality blends aromas of red fruit, Grenache and blackcurrant as well as beautiful spicy notes. In the mouth it is fresh and greedy. The carafe will allow it to flourish fully and to round out and reveal all its aromatic complexity.
PAIRING THE WINE WITH THE FOOD
It is a wine that goes mainly with meals. It will go nicely with typical south western dishes such as chicken and/or duck.
TESTING THE WINE AT ITS BEST
Preferably at 16 ° C.
It can be kept as long as 8 years
THE GRAPE VARIETIES AND THE BLEND
.  50 % de Cabernet franc
.  25 % de Côt
.  25 % de Merlot
Around 35 ans
Clay and Limestone
The harvest periods are very spread out. From early September to mid-October.
THE PROCESS OF FERMENTATION
Each vine is harvested and made into wine separately. A cold maceration time is carried out before the start in alcoholic fermentation. The fermentation is done spontaneously thanks to the native yeasts. Extractions are made by winding and shedding. After the fermentation, there is a maceration going from one month to a month and a half. All grape varieties are blended during spring.
24 months in concrete barrels.